5S-LUBRICANT LABELING SYSTEM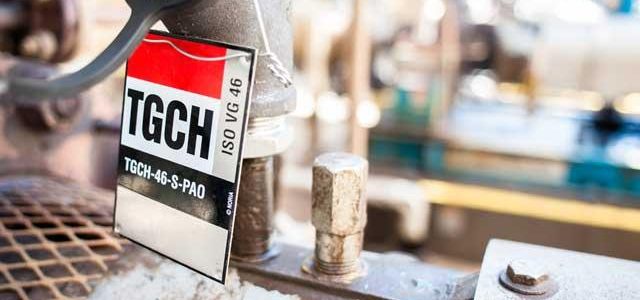 Engineering process management best practices include more than just RCM decision-making tools. 5S tools are also widely used to organize both production assets and service points. One striking example of 5S adaptation in repair management is the use of lubricant tagging. And it's worth noting that this technique is not new and has been used for years in U.S. and European production facilities.
The essence of the tool is that all lubricant points on the equipment have their own marking tag. The tag can indicate any ciphers on the composition of the grease, its properties and the period of checking the levels. It should be understood that the most effective approach is to use both color and shape tags. The fact is that each production facility has hundreds of assets, and each requires more than a dozen lubricants with different properties.
Using only color tags in this case is quite difficult – you will have to choose shades of this or that color. It is necessary to understand that color is our interpretation of electromagnetic radiation of a certain frequency. No observer – no color. That is why a large number of tags with shades of one or another color will provoke gross errors of personnel.
Together with the color of the tag, the shape is also used. Depending on whether the tag is round, square, triangular – the range of possible applications of the marking system increases significantly. At the same time, personnel error in choosing one or the other lubricant is minimized. A unique shape and color is better than one color.
Here's a sample list of where lubricant markings can be used:
– storage tanks

– barrels

– waste pails

– bins

– filter carts

– waste oil pails

– machines

– pumps

– portable hoses

– funnels

– portable sampling equipment.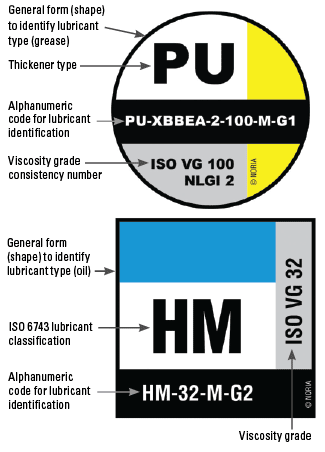 The material from which a grease tag can be made must be suitable for the operating conditions of the equipment on which it will be affixed. Steel has many advantages over other materials because it is much better able to withstand extreme temperatures and corrosive environments than plastics and other metals. However, steel, unless it is thin, is difficult to shape for mounting on equipment. Therefore, you should choose plastic, aluminum, or vinyl for equipment that does not operate in such aggressive environments. These materials are much easier to bend, which helps them adhere to the rounded surfaces of the equipment.
A lubricant labeling system is a great way to reduce equipment malfunctions caused by accidental contamination of lubricant. Label all products that could potentially come into contact with grease, not just equipment. With a reliable labeling system, you can be sure that even an inexperienced technician can apply the proper lubricant to the proper location.