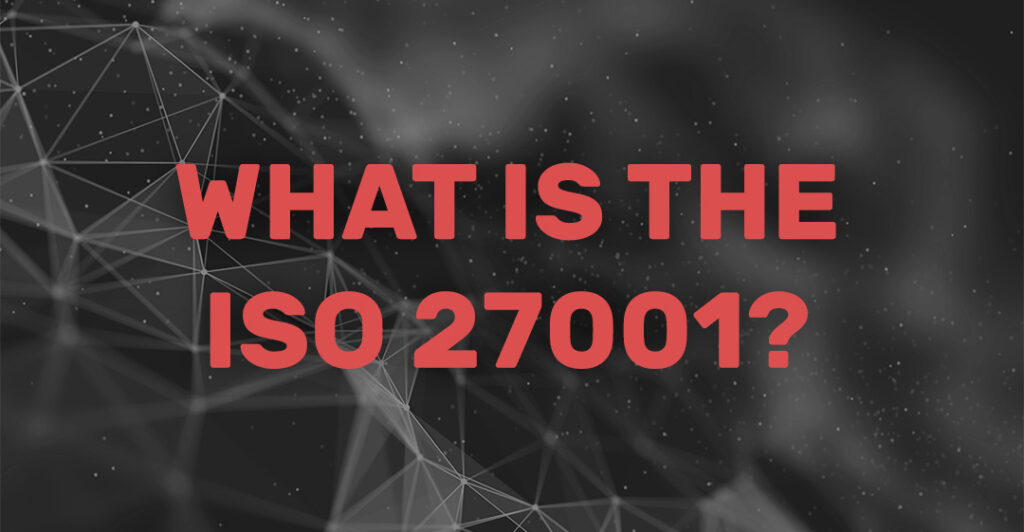 The rapidly growing digital transformation brings with it both opportunities and risks, especially in the information technology sector. Risks include acute threats such as hacker attacks, global virus attacks, unpredictable data loss and general misuse of sensitive information that underpins important business operations. These scenarios can pose a serious threat to operational IT processes and, in the worst case, even stop the entire business. ISO 27001 is the only international information security standard that provides a systematic and structured approach to help identify and minimize these risks.
Using the ISMS (Information Security Management System) family of standards, organizations can develop and implement a framework for managing the security of their information assets, including financial information, intellectual property and employee information or information entrusted to them by customers or third parties. The standards can also be used to prepare for an independent assessment of their media security used to protect information.
Benefits of ISO 27001 certification
ISO 27001 certification enhances data security in your company. This standard actively helps protect your sensitive data from malicious access, data loss and hacking attacks. It also ensures quick recovery from any such attacks.
Its structured and internationally recognized information security management system helps to identify imminent threats in a timely manner and systematically mitigate them.
ISO 27001 allows you to meet external requirements and increase your trust as a trustworthy partner. This information security management system addresses the three objectives of protecting information: confidentiality, availability and integrity.
Certification is used to continually analyze the nowadays operational situation and, if necessary, can be optimized and adapted to the OBJECTIVE situation at any time. This leads to continuous improvement of internal processes.
The comprehensive approach of this management system ensures that the standard is implemented in practice and can be easily integrated into daily operations. Management responsibility, regular training and internal audits are also required.
What for ISO 27001?
The standard enables companies and organizations of all sizes and from all industries to implement and continuously evaluate information security.
Requirements
A documented information security management system that is integrated and applied throughout the organization. ISO 27001 increasingly takes into account the area of risk management. Based on a risk assessment (also called risk analysis), the "application of security measures" from Appendix A of the standard is used to eliminate any unacceptable risk.
TÜV AUSTRIA CERTIFICATE: The certificate will be issued by the certification body TÜV AUSTRIA after a successful audit based on the audit report. The certificate is issued for a period of 3 years. An annual surveillance audit with a positive result is required to maintain the validity of the certificate for the duration of its validity