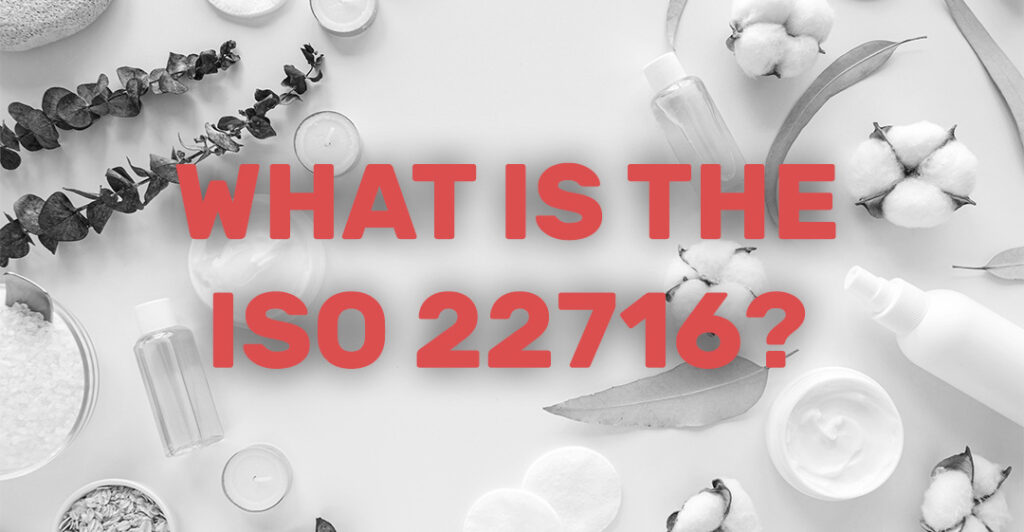 International Standard ISO 22716: 2007 "Cosmetics – Good Manufacturing Practice (GMP) – Guidelines for Good Manufacturing Practice" was prepared by the Technical Committee ISO / TC 217 "Cosmetics". This standard provides methodological instructions for the production, control, storage and transportation of cosmetic products. It was last revised and approved by the Technical Committee in 20017.
The purpose of the GMP application is to inform and protect users from low-quality products and to help increase their satisfaction.
ISO 22716 is the main harmonized standard according to the European standard № 1223/2009 of 30 November 2009. According to this document (Article 8), to ensure consumer safety, cosmetic products placed on the European Union market must be manufactured in accordance with GMP. ISO 22716 addresses the management of human, technical and administrative factors that affect product quality from incoming control to shipment of goods. However, the standard does not apply to the design, development and distribution of finished products.
How can ISO 22716 help your business?
Every cosmetic product sold on the European market must be manufactured in accordance with Good Manufacturing Practices in accordance with European Union (EU) Regulation No. 1223/2000. This applies to goods processed in all EU countries as well as all imported cosmetics. Your organization can demonstrate GMP compliance by implementing ISO 22716.
Benefits of implementing GMP and ISO 22716 certification:
Increasing the level of trust in the national and international markets
Strengthening the image of consumers
Improving the efficiency of the production system
Guarantee of stable quality of cosmetic products
Why do we need certification?
Independent auditing is an important part of the ISO concept because it adds objectivity and confidence to the process. Self-regulation is critical to the continued success of any ISO standard, the independent audit that proves that the ISO standard has been properly implemented throughout your organization.
How do I get certification according to ISO 22716?
ISO 22716 is designed to be comprehensive with a focus on quality, providing seamless integration with other management systems such as ISO 9001.
Most businesses start their journey to ISO with 9001, as this introduces quality management systems and processes that can be refined to incorporate cosmetic safety standards as well as other standards